Good Morning!  First I want to welcome all of my new followers, thank you for visiting!
Not much going on here.. I've stayed on track all week and treated myself last night to a few girl scout cookies.  I quickly realized they weren't as good as I remembered and the remaining were thrown in the sink and down the disposal.  This is HUGE because two years ago I would have still eaten them and probably polished off the box in one sitting.  I consider this progress, I'm not perfect and I never will be.. I will always be tempted by sweets but how I handle that temptation is key.
I will say that staying on track this week has paid off.  I'm down almost another pound and my clothes are starting to fit better again!  And no surprise I feel SO.MUCH.BETTER!  Amazing how you feel when you are properly hydrating and feeding yourself!  Who knew?! LOL
In other news, the hubs and I have decided to do another backpacking/train trip through Eastern Europe this Spring.  You may recall we did a similar trip last year but did Eastern and Western Europe.  This year we are being smart about it so that we are not wasting as much time traveling and rushing to each destination.  We are not going to have a set schedule so that if we want to stay some place longer we can or we can bounce if we're not liking our current destination.  This time we are also doing a lot more research of the main areas we want to visit and areas surrounding it, last year we spent way to much time trying to figure out what to do and where to go and the hope is this year we can avoid that.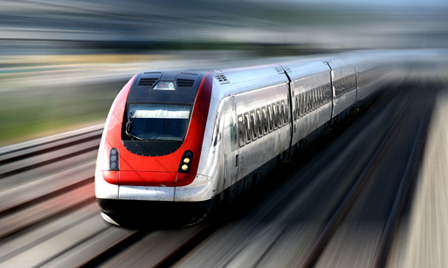 I'm looking forward to the trip.  I know what to expect this time around and also know that I need to pack much lighter!  Carrying all the crap I brought with me last year was hell!
Our plan is to fly into Prague, Czech Republic and then take the night train to Krakow, Poland.  From there we'd like to visit the following:  Slovakia, Hungary, Romania, Slovenia, Croatia, Austria (excluding Vienna) and Eastern Germany.  If you have any recommendations on things to see/do in these countries please let me know.
With this trip in mind the hubs and I are kicking up our walking like we did last year.  I also want to firm up a bit and lose another 4-5 lbs before the trip so the 30 Day Shred and Kettle Bell exercises will be thrown in with a few days of running.  I have a beginners yoga DVD which I may attempt also.
Other than focusing on getting back on track nutrition wise and planning for this trip (which seems like a full time job!) I've been working on my Etsy store.  Here is my latest item:
Anyway, that's all for now.  Hope y'all have a great Friday!